Press:  verb
1.  to act upon with steadily applied weight or force.
2.  move or cause to move into a position of contact with something by exerting continuous physical force.
And Theatre.  The Theater.
I have spent the last 18 years of my life on stages in Los Angeles.  New York wouldn't take me.  Los Angeles took me under it's wing and gave me the gift of indoctrination.  It baptised me in it's dirty chlorinated waters and gave me a place to live.  Breathe.  Exist.  Learn.  Leap.  Fail.  And leap again and again…til I could fly all over the world and stand on other countries' stages. And discover once again why.  The why of returning again…Home.
Here is what has been and is being said by: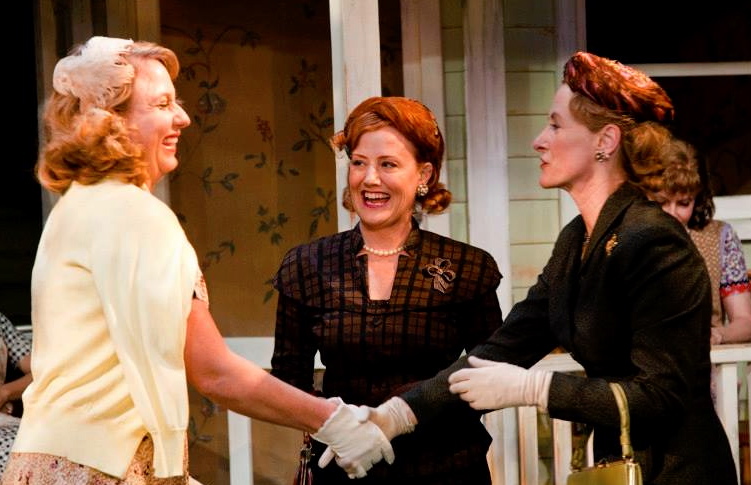 William Inge's Picnic – Antaeus Theater Company
Nominated for Stage Raw's Best Revival & Best Ensemble
Broadway World Los Angeles
"No such thing as a small part, Rosemary's comrade Irma (Dylan Jones) is a definite stand out in her quest for attention."
Los Angeles Times
"Another exemplary player in Watson's ensemble is Dylan Jones."
Stage Scene LA
"Jones and Maglione's pair of schoolmarms, one worldly and one wet around the gills, complete the superb Eggs cast."
Arts In LA
"In some of the play's eclectic cameo roles, Dylan Jones is a standout as Rosemary's super-perky co-worker Irma Kronkite, who could singlehandedly make anyone stop thinking about attending his or her impending high school reunion."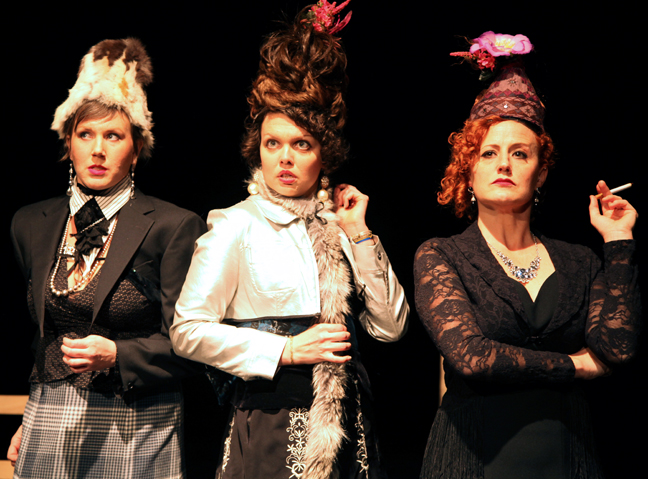 Track 3-Theatre Movement Bazaar – Bootleg Theatre, South Coast Repertory
Edinburgh, London, Hangzhou, Shanghai, & Beijing.
Stage & Cinema
 "Dylan Jones' Masha is tremendous…sharp and dynamic in her portrayal. Track 3, an adaptation of Chekhov's Three Sisters, is a breezy vaudevillian experience complete with song and dance…by the exceptional ensemble whose pacing races like a stock car at the Indy 500. Flashy, kinetic and jocular."
Block Nine – Elephant Theatre Company
 Winner of LA Weekly's "Production of the Year"
Los Angeles Times
"A lurid tale of lust, double-crossing and murder… Of particular note is Dylan Jones as the Rita Hayworth-esque arch nemesis.   Deliciously Sapphic…the simulated sex scenes are steamy enough to convert anyone to the home team"
LA Theatre Review
"The real shining star of the dames' cast is actress Dylan Jones.  The script's stylized language sounds the best coming from her mouth, and she dominates the stage with her presence.  Her methodical manipulations are compelling and culminate in either frightening violence or steamy reconciliation."
The Master and Margarita-Zoo District
LA Weekly & Ovation Nominee for "Best Ensemble"
Variety
"At the heart of the production's success are the charismatic performances of Hella the vampire (Dylan Jones) and the Devil's unholy minions"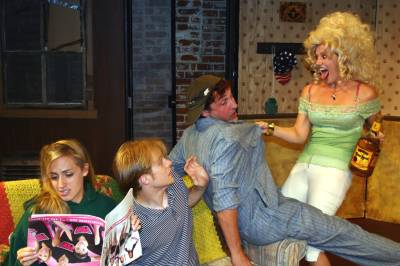 7 Redneck Cheerleaders- Elephant Theatre Company
LA Weekly & Ovation Nominee for "Best Ensemble"
LA Weekly
"Outsize parodies…Dylan Jones… rise like theatrical soufflé. This phenomenal cast is spot on."
The Tolucan Times
"As the flamboyant lesbian, born again Christian part-time floozy, Dylan Jones is a seductive, southern fried showstopper… The cast was terrific as each played dual roles with psychotic passion! … "
 LA Splash Magazine
"And special kudos to Dylan Jones. She was a powerhouse of creative energy. She had such total commitment to her colorful character. The audience ate her up. "
Metro LA the Magazine 
"A stand-out performance from Dylan Jones (Rose/Sheila)… The actors provide over-the-top performances… Not a weak link in this chain."